Freedom's Light Charity Program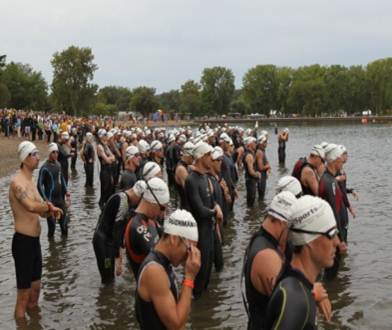 The Freedom's Light Charity Program is our way of providing continued support to military families, first responders, and children impacted by the Global War on Terror. Each year a portion of ABS profits is distributed among charity partners.

In the past, Pat Curran (ABS Founder) wrote motivational newsletters to encourage people to donate as he trained for endurace races. Today, Pat provides individual coaching and mentorship to veterans and invites all to benefit from those lessons through his "Hero's Journey Challenge."
So, what about you? Are you looking to rekindle that fire from within? Do you have a challenging goal (physical, mental, spiritual) that just seems too far to reach without help? If so, take our "Hero's Journey Challenge" by contacting patrick.curran@absinsights.com . It's for anyone who is looking to better themselves, has a sense of patriotism, and believes in the values which make our country free.
Visit Freedom's Light to learn more.
---
Upcoming Events
Introducing the SUNY Rockland"Green to Gold" Program
American Business Strategies is proud to support the SUNY Rockland's "Green to Gold Program." This program is free of charge to all veterans of any era and is designed to assist a participants with personal financial planning, job preparation, and goals setting. Cohorts of no more than (15) veterans run through the program during Fall and Spring semesters with graduates developing an Individual Development Plan, receiving an individal coach, and access to a network of professionals who are willing to provide career advice.

Our next program begins on January 21, 2017. For those interested in learning more about the program, contact Jonathan Barnwell at jbarnwel@sunyrockland.edu



Announcing the 2017 "Hero's Journey Challenge"
The next cohort participating in the "Hero's Journey Challenge" begins on May 1st. The program is designed to inspire participants to come up with their dream list and create action plans for achieving a challenging goal. Past journals from 2010-2015 are posted in the "Pat's Journal" section of the Freedom's Light website for reference. Today, Pat offers coaching / mentoring advice to those who contact him at patrick.curran@absinsights.com

Hope to hear from several newcomers this year willing to take the leap and go for it. Congratulations goes to all who have traveled side-by-side with Pat and made progress on their own Hero's Journey Challenge!


American Business Strategies Partners with the "Edge4Vets"
The "Edge4Vets Program" helps returning veterans learn how their military service gives them a distinct advantage in today's marketplace. This 4-part workshop series hosted by Tom Murphy and the Fordham University Resiliency Institute offers veterans insights about their strengths and how it can be leveraged as they transition from military service. The result is having each veteran build a platform for getting the most out of their education and prepare them for a job, career, and life as a community leader. For more information about the program or possibly running something similar in your organization, email me at patrick.curran@absinsights.com or visit www.edge4vets.org.
.





Charity Organizations



(Click Icons to Watch Their Stories)



| | |
| --- | --- |
| | Team RWB mission is to enrich the lives of America's Veterans by connecting them to their community through social and physical activity. To learn more, visit www.teamrwb.org |
| | Team Rubicon unites the skills and experiences of military veterans with first responders to rapidly deploy emergency response teams. To learn more, visit www.teamrubiconusa.org |
| | TMF empowers veterans and their family members to deliver programs for developing character in future generations. In Travis' own words before his final deployment, "If not me, then who..." To learn more, visit www.travismanion.org. |
| | Fisher House provides a "home away from home" for the families of our most severely wounded during their time of need. To learn more, visit www.fisherhouse.org. Why Fisher House? Because a family's love is good medicine. |
| | Children of Fallen Patriots provides college scholarships and educational counseling to military children who lost a parent in combat or training. To learn more, visit www.fallenpatriots.org. |
| | Tuesday's Children is dedicated to support each individual impacted by the events of Sept 11, 2001 and terrorist victims worldwide. To learn more, visit www.tuesdayschildren.org. |