Freedom's Light Charity Program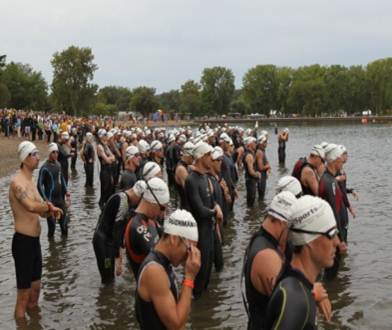 The Freedom's Light Charity Program provides continued support to military families, first responders, and children impacted by the Global War on Terror. We do this by volunteering our time and distributing a portion of ABS profits among charity organizations.

Also, as part of the Freedom's Light Charity Program, Pat Curran (ABS Founder) invites all to join him in his yearly "Hero's Journey Challenge." It's for those looking for a renewed sense of purpose, direction, and motivation for achieving their dreams.
So, what about you? Are you looking to rekindle that fire from within? Do you have a challenging goal that just seems just out of reach? If so, take our "Hero's Journey Challenge!" Contact patrick.curran@absleadership.com.

Weekly notes provide focus, motivation, and structure to keep a reader on track for achieving their goals. Also, they remind us of our "hero traits" and the values that made our country free. Those who benefit from participating in the challenge are simply asked to donate to any of the charities below.

For more information about orgins of the Freedom's Light charity program, visit www.freedomslight.org.
---
Upcoming Events
American Business Strategies Partners with the "Edge4Vets"
The "Edge4Vets Program" helps returning veterans learn how their military service gives them a distinct advantage in today's marketplace. This 4-part workshop series hosted by Tom Murphy and the Fordham University Resiliency Institute offers veterans insights about their strengths and how it can be leveraged as they transition from military service. The result is having each veteran build a platform for getting the most out of their education and prepare them for a job, career, and life as a community leader. For more information about the program or possibly running something similar in your organization, email tom@tommurphy.org or visit www.edge4vets.org.
Project Management Institute (PMI) Military Outreach Program
The New York City PMI Chapter is in the process of developing its Military Outreach Program to all veterans seeking a career in project management. The organization will be offering discounted training and free mentorship for veterans wishing to earn the certified Project Management Professional (PMP) credential. This is an outstanding opportunity for Veterans to sharpen their transferrable skills and become employed in a high paying, fulfilling career.
For more information, contact patrick.curran@absleadership.com








Charity Partners



(Click Icons to Watch Their Stories)



| | |
| --- | --- |
| | Team RWB mission is to enrich the lives of America's Veterans by connecting them to their community through social and physical activity. To learn more, visit www.teamrwb.org |
| | Team Rubicon unites the skills and experiences of military veterans with first responders to rapidly deploy emergency response teams. To learn more, visit www.teamrubiconusa.org |
| | TMF empowers veterans and their family members to deliver programs for developing character in future generations. In Travis' own words before his final deployment, "If not me, then who..." To learn more, visit www.travismanion.org. |
| | Fisher House provides a "home away from home" for the families of our most severely wounded during their time of need. To learn more, visit www.fisherhouse.org. Why Fisher House? Because a family's love is good medicine. |
| | Tuesday's Children is dedicated to support each individual impacted by the events of Sept 11, 2001 and terrorist victims worldwide. Visit www.tuesdayschildren.org. |
| | Millions of times each year at hundreds of locations around the world, the USO lifts the spirits of American troops and their families. To learn more, visit www.uso.org. |